Chestnut Hill Meeting House, Millville, MA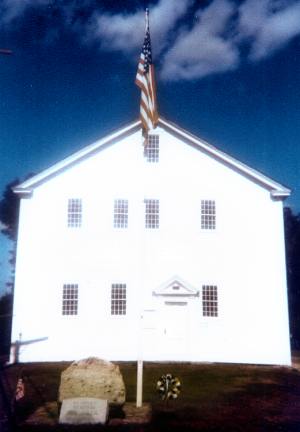 The Chestnut Hill Meeting House is the oldest meeting house in Massachusetts to survive in its original condition. It was constructed in 1769 from native timber felled nearby and milled by local residents.
The Meeting House served a dual purpose for the residents of south Mendon. People worshipped here, and gathered to discuss politics and other issues affecting their town, commonwealth, and country. Using the Meeting House for multiple purposes was also practical since it saved residents a longer trip to the town center in First Parish (Mendon).
The Meeting House looks much the same as it did in 1769, with its exterior of white clapboard siding, natural cedar shingles, and simple but elegant interior. Shifting town boundaries have placed the building in Mendon, Blackstone, and now Millville.